Adhesive & Magnetic Calendars with 13 Sheet Date Pad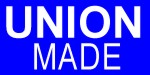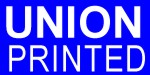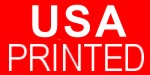 Both the manufacturing and the printing of your Union's custom copy are done in our Union shop, & the Union Label will appear as part of your imprint. The 13 sheet paper calendar date pad is USA printed, but this one component part is not Union printed. To order call 1-800-259-4580.
Prices on this page are for 2019 calendars, the obsolete calendar shown above is for illustration purposes only.

Referencing calendars is part of everyone's day to day routine for the simple reason that all of us need to effortlessly see what date it is at a quick glance. Giving your members a calendar with your Union's imprint ensures that your message will be viewed every single day for the entire year making them one of the most effective ways to increase awareness of your Local. It's tough to beat their affordability; how else can your Union's advertising be viewed several times every day for an entire year for less than a dollar per member - not to mention they're so light weight that you will most likely be able to mail them along with your Local's publications and they won't even add to the postage. Since they're available in your choice of either an adhesive or a magnetic backing your members can easily place them on dashboards, tool cabinets and / or tool boxes, inside lockers, or just about any surface imaginable - this extensive and nearly unlimited usability means maximum visibility for your Union's message. You've been needing to get your Local's message out in front of your members, so why wait? Call us and order your adhesive or magnetic calendars today!

Available with your choice of either an adhesive back or a magnetic back. Prices include a one color imprint directly on the upper portion. The overall size is 3" x 4". The maximum imprint area is 1 1/2" tall x 2 3/4" wide. All orders receive set up charges of $45.00 on your first order, and $30.00 on future repeat orders with identical ad-copy.

IMPRINT COLOR & BACKGROUND OPTIONS:
Our standard colors are yellow, gold, tan, orange, red, maroon, pink, green, teal, violet, blue, gray or brown.
Option 1: Your copy can be printed in white on any standard color background.
Option 2: Your copy can be printed in any standard color on a white background.
| | | | | |
| --- | --- | --- | --- | --- |
| Quantity | 250 | 500 | 1000 | 2500 |
| ad20 Adhesive calendars, price each. | $.80 | .60 | .50 | .45 |
| ma30 Magnetic calendars, price each. | .80 | .67 | .60 | .55 |
Effective 2019

Union Adhesive Calendars - these custom imprinted Adhesive Calendars are Union made in the USA, and Union printed by American workers. Also referred to as Union Made sticky back calendars.

Imprinted Promotional Union Products. Goldstein Associates offers the largest assortment of Union Made and USA Made Imprinted Promotional Products.
More Union Calendars / Seasonal Products:
More Union Magnetic Products