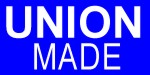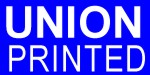 To Order Call 1-800-259-4580
Hundreds of shapes and sizes, from inexpensive business card magnets to large truck door magnets are available to choose from.

Union Magnets - these custom imprinted Magnets are Union made in the USA, and Union printed by American workers.

Political candidates promote their campaigns & elections with these magnets, Union Made.

Imprinted Promotional Union Products. Goldstein Associates offers the largest assortment of Union Made and USA Made Imprinted Promotional Products.